LADY GENERALS HOLD LADY BULLDOGS SCORELESS AT SOCCER DISTRICTS
Last night the Lafayette Lady Generals traveled to Paul Laurence Dunbar to compete in the 43rd District Soccer Semifinals. Lafayette triumphed over the Lady Bulldogs for the second time this season, this time taking victory 2-0. The win will now advance the Lady Generals to the regional level for the second time in a row.
The goals were spread evenly between the halves, with Junior Marianne Gebb striked an astonishing ball off of a free kick into the upper right corner of the net. As for the second half, Sophomore Campbell Tippey sent an elegant corner and Grecia Martinez finished it with a beautiful header. Dunbar's goalie, Sophomore Amber Brandon, couldn't hold on to the force of the ball and it fell out of her hands into the net.
Speaking of which, Poppy Jackson finished the bout with a clean sheet after playing all 80 minutes. The match was very physical, with both teams committing multiple fouls over the course of the game, but that didn't stop the defense from staying solid.
Tippey attributes Lafayette's success in the contest to their mindset: "Last night we all connected and came out with confidence and a mindset of wanting to win for each other. We connected very well and communicated throughout the whole game… Alden Nusbacher held out many offensive opportunities for them and was a big part of our back line last night."
The Lady Generals are swiftly preparing for their next match against Lexington Catholic. Tippey continued to reflect, "I think we need to come out in the first five minutes faster and stronger and continue to work on offensive chances and ways that we can score. There is always room for improvement but I think the team is ready for it."
The Lady Generals aim to advance even further in their next game. The game is staged to take place Wednesday, at Paul Laurence Dunbar, kicking off at 7:00.
About the Contributor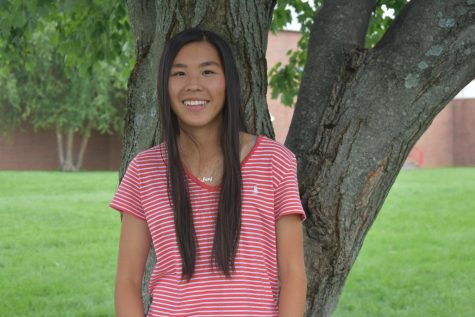 Sydney Breeze, Copy Editor
Sydney Breeze is a junior attending Lafayette High School. Her writing interests are news, features, sports, alumni, and opinions. She enjoys all sports...