How do the students feel about in-person vs virtual learning?
For many students at Lafayette High School, they have only had one or not even a single full in-person school year. Due to the pandemic, we had to go virtual in the middle of March 2020. We did a remote learning system called NTI (Non-Traditional Learning). It was very hands-off with optional zoom meetings and no final exams. There was much less work and the school year felt as if it was already over. Once we returned for the 2020-2021 school year, it was completely virtual but we had more work and mandatory zoom meetings. There have been mixed feelings from students about virtual learnings with opinions ranging from "much easier and less pressure" to "lack of motivation and everything feeling pointless." In this article, we look at individual experiences from students on how virtual learning was compared to in-person learning.
Many students reported feeling like virtual learning took the social aspect out of school. They went days, even weeks, without even speaking to their teacher or students, while some didn't join the zoom meetings often because they felt a lack of motivation and, "Didn't see the point in joining just to lay down and hear the teacher talk" like Rileigh Grigsby, a student at Lafayette. When asked if she enjoyed in-person or virtual more, she responded, "I like in-person more because I can actually foster a connection with my teachers." A lot of students didn't get the chance to catch up with teachers or have personal conversations with them. Many wanted to reach out but felt the virtual aspect of talking disconnected them — even from their peers.
Others enjoyed virtual learning or had many positive things that came from it. Collin Harrison, a Junior at Lafayette said, "Personally, I actually enjoyed it because it gave me a space to love myself and to really put energy into my endeavors and my own personal life outside of school." Katie Squire, another Junior at Lafayette, said "The vibe was much nicer. I felt less pressure and had more time to myself."
As for the workload, there were mixed experiences from students. Some reported having very little homework, others reported feeling overwhelmed and stressed. Aaliyah Tabontabon, a Junior said, "The workload was pretty much the same but it's easier to manage in-person." A couple students (Rileigh Grigsby and Ella Swanigan) even reported that virtual learning gave them, "The worst grades of their school career." Many people felt like it's hard to learn just through a screen so by the end of the semester, they ended up learning close to nothing and their grades reflected it.
Overall, remote learning was a crazy experience — from all sides. Doing everything online was hard for many people and the majority of students didn't enjoy it or would rather do in-person learning. I took a verbal student poll with eleven Juniors and in the end, 82% of the students enjoy in-person school more than virtual learning. The past two years at Lafayette High School have been pretty crazy and we have yet to return completely back to normal. Only time will tell when we are finally able to take off these masks and gather together once again.
About the Contributor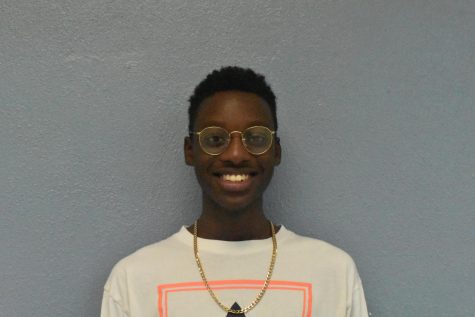 Malik Mulder, Staff Writer
Malik Mulder is a junior and is currently enrolled in the pre-engineering program at Lafayette. He

enjoys writing informational articles and taking...