Solar Power Album Review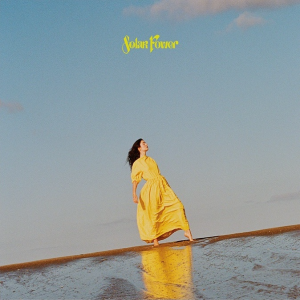 On August 20, 2021, Lorde released her third studio album, Solar Power. The album came after what was virtually a four-year hiatus, following the release of her much-acclaimed sophomore effort, Melodrama, on June 16, 2017. With her song "Royals" having become one of the most iconic songs of the past decade, coupled with rave reviews for Melodrama, Lorde is by all accounts a household name, and her latest effort is her response to that.
Carrying that message combined with a laid-back, summer-inspired sound that could not be more different from the more urgent themes touched on in her past efforts, Solar Power, for better or for worse, carries a soothing, simple message to a turbulent world: chill out. But don't be mistaken: there's plenty of social commentary and satire, a trademark of Lorde's previous works, baked in as well.
"The Path" is a culmination of these things. "I just hope the sun will show us the path," Lorde sings, emphasizing the primary message of how Lorde thinks that instead of trying to find answers in her, her fans should instead learn to seek answers from a higher power, possibly the universe itself? "The Path" urges listeners to embrace how life sometimes does not make sense, and to take advantage of the calmer moments, which make up Solar Power's shimmery backdrop.
"The Path" is not the only track on the album that explores spirituality. "Mood Ring" also exists and addresses the culture of online spirituality that has arisen in recent years. However, "Mood Ring" represents a more restrained view of that kind of spirituality than "The Path" might suggest. "Mood Ring" courted a fair amount of controversy upon release, with many listeners sincerely noting the almost intentional lack of non-white actors in the music video. This came in contrast to the heavy references to spiritual concepts that many credit non-white cultures with developing.
However, closer listening suggests that "Mood Ring" is critical of the culture that takes without giving, and without acknowledging the origin of various spiritual concepts and turning them into an "aesthetic." It does this while ignoring the cultures that developed them and are continuing to practice them. The spiritual references in "Mood Ring" are a kitchen sink, referencing everything from burning sage, to crystals, to using mood rings to determine one's disposition. It's making references diverse enough that they recognize the disoriented nature of many online spiritual movements.
While Solar Power has many solid tracks, it also has its more forgettable ones. "Stoned At the Nail Salon" is an example of this. Around the time it came out, a meme making the rounds on the Twitterverse accurately described my feelings on it. Captioned, "Jack Antonoff at the New Ideas Store: " it was a video of a guy walking through an empty grocery store, pretending to buy things that were not there. And what was playing in the background?
Yep. You guessed it.
"Stoned At the Nail Salon" instrumentally is very plain, and in the year of SOUR and Folklore, does little to make itself stand out. It pretty much sounds like every introspective, acoustic track that a new artist's released this past year. Ask yourself this question: who needs "Stoned At the Nail Salon" when you have "Traitor" or "The Lakes"?
Solar Power is a solid effort. However, the caliber of some songs does not match that of Lorde's previous works. Even some of my favorite tracks on the album, which I just described, do not hold a candle to well, pretty much everything on Pure Heroine and Melodrama.
Solar Power is an inferior effort, but that does not make it a bad one. Overall, my final rating of this album is a 7/10. As I said, Solar Power is good, maybe even great, but not exceptional. And after two albums that were the latter, Solar Power can feel a little disappointing.
Before you head out, here's my ranking of all the album's songs.
California (8/10)
The Path (8/10)
Fallen Fruit (8/10)
The Man With the Axe (8/10)
Big Star (8/10)
Oceanic Feeling (7.5/10)
Solar Power (7.5/10)
Mood Ring (7/10)
Dominoes (7/10)
Leader of a New Regime (6.5/10)
Stoned at the Nail Salon (6/10)
Secrets From a Girl (Who's Seen it All) (5.5/10)
About the Contributor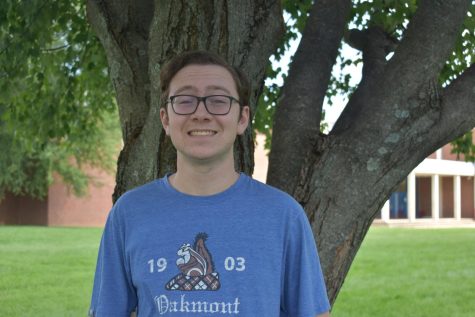 Logan Ward, Editor in Chief
Logan Ward is one of the two Editors-in-Chief of The Lafayette Times. A senior, this is Logan's second year with the Times. During his time as a writer...