Jeffrey Dahmer Shouldn't be Romanticized In the Media
Jeffrey Dehmer was a serial killer from Milwaukee. He took the lives of at least 17 men and boys over 13 years from 1978-1991. He sought out African-American males and would lure them in by offering money and/or sex. He would then spike their drink and strangle them. After killing them, he would pursue sexual acts with their dead bodies and keep their skulls or genitals as souvenirs. He was a completely evil man. He did awful things to real people; those families are still around and struggle with the pain this man caused every day.
A documentary series on Netflix called ¨Dahmer¨ tells you about his life and what he did. That's not right. I think the Jeffery Dahmer story resurfaced again for entertainment because it came out during Halloween, almost like how they came out with new horror movies during Halloween, but this isn't a horror film; it's a documentary. Jeffery Dahmer shouldn't be the one we know the name of, his victims should be. I bet most of the people reading this article don't know half of those people existed until you read this.
Steven Hick, an 18-year-old sweet and caring boy, was murdered after graduating high school, and his father was left behind.
Steven Tuomi, a 28-year-old man, was a cook at a Milwaukee restaurant. He was known to be a very artistic man who created beautiful art; his father left behind.
Jamie Doxtator, a 14-year-old boy who was young, sweet, and forgiving, loved to bike and swim. He was the oldest of four siblings; his mother and siblings were left behind him.
Richard Guerrero, a 25-year-old young man, was murdered by Dahmer, but the police didn't take it seriously because he was Hispanic. His father lost most of his savings trying to find his son with a private investigator who was a fraud.
Anthony Sears was a 24-year-old aspiring model who worked hard and wanted to make enough money to marry his girlfriend but never got the chance because Dahmer took his life.
Ricky Beeks, a 33-year-old man who had a 10-year-old daughter. The daughter's father was taken away from her.
Eddie Smith, 28, wanted to be a model. He was a firm believer in love, trust, and forgiveness. He was murdered in June of 1990.
Ernest Miller, 24, was a dancer and was about to start college in Chicago. He came to Milwaukee to visit relatives. He never got to leave.
David Thomas, 23, had a two-year-old daughter who he was never allowed to see again. That baby girl stayed up waiting for her daddy to come home all while Dahmer brutally murdered him.
Curtis Straughter, 18, was a nursing assistant and planned to model, but before he could, he was killed.
Errol Lindsey, 19, was a quiet boy who worked hard. He was the youngest of six siblings and was murdered by Dahmer.
Anthony Hughes, 31, was a deaf man who came back to visit his mother and family in Milwaukee.
Konerak Sinthasomphone, 14, was a young boy who ran to a police officer for help but was returned to Dahmer because he convinced the cop they were in a relationship. Konerak was drunk. He was a 14-year-old boy with an entire life ahead of him.
Matt Turner, 20, was described as a good kid; he met Dahmer after a pride parade and was killed shortly after.
Jeremiah Weinberger, 23, loved art and was described as meticulous; his life was taken from him.
Oliver Lacy, 23, was the youngest of 3 sons; he had a 2-year-old and was engaged. This man was stripped away from his son and fiance by Dahmer.
Joseph Bradehold, 25, had a wife and three children. He loved sports and fishing. He was Dahmer's final victim.
These families are still around, and people still romanticize Jeffery Dahmer as if he is Ghostface. Now when I say romanticizing, I mean it in the way of saying we glorify what he did and relate his life to an entertainment show rather than showing the reality of how gruesome Jeffrey Dahmer is. He isn't a horror movie killer, he is an evil man who existed and hurt people without remorse. A documentary series on Netflix called ¨Dahmer¨ tells you about his life and what he did.
That's not right. Jeffery Dahmer shouldn't be the one we know the name of, his victims should be. I bet most of the people reading this article didn't know half of those people existed before you read this. But I bet you knew Dahmer and how he killed people.
How can people not see the issue with this? Can you imagine what Joseph Bradehold's children feel when everyone knows who killed their father but doesn't know a thing about him?
To hear the brutal way their dad was killed and see people dressing up as him on Halloween?
How would a mother and father feel about seeing a bunch of ignorant teenagers calling their sons' murderers hot?
Jeffery Dahmer was a horrible human being and should be treated as such.
About the Contributors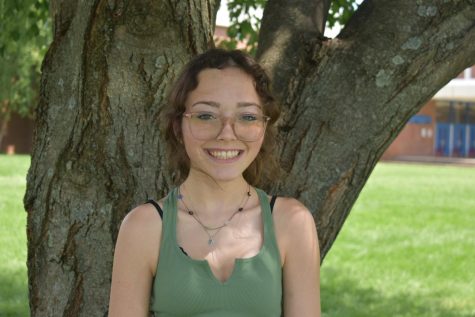 Addison Trimble, Staff Writer
Addison is a junior at Lafayette. This is her second year in journalism. Addison loves to
read and write, mainly fictional and opinion pieces. She has...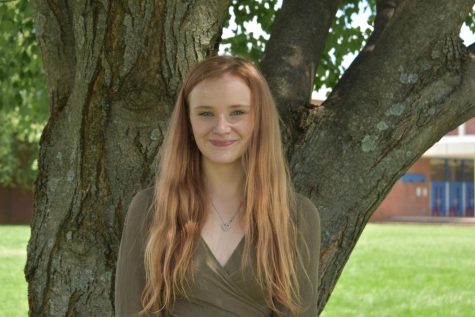 Chloe Gibson-Beall, Staff Writer
Chloe is a sophomore, and this is her first year in journalism. She has written short stories before and is known to write a few songs now and then. Chloe...