Top Four Dessrts for Fall Time
During the fall, many people want a delicious dessert to enjoy while snuggling up to watch the colored leaves fall. Autumn is best known for its famous pumpkin spice or cinnamon apple treats. But what are some of the best desserts to get you in the fall mood?
First is the classic apple pie. The apple pie has been a big symbol of America for longer than many can remember, but is the apple pie American? Surprisingly, no. Apple pie originated in England. Food52 says, "Apple pie as we know it originated in England, where it developed from culinary influences from France, the Netherlands, and even the Ottoman Empire." The Ottoman Empire dates back to the 1300s. Nevertheless, apple pie might not be American, but it is still a classic to all of us.
Next is the caramel apple. With so many flavors, people might associate caramel apples with many different things, like carnivals or fairs. Should caramel apples be considered a fall treat? Caramel apples influence many classic fall activities like making caramel apples, getting different Halloween-designed apples, or even getting candied caramel apple pops when trick or treating. All of these things redeem to make the caramel apple a fall treat.
After that is the Thanksgiving specialty, pumpkin pie. On Thanksgiving, it would seem odd to have a whole feast without the complement of a pumpkin pie. With pumpkin pie being such an old classic, many young people don't seem to enjoy it as much as the older generations do. Instead, they tend to lean towards the more modern treats. However, pumpkin pie is still brought to most traditional Thanksgiving events and seems to be gone by the end of the evening. While not the favorite dessert, pumpkin pie is still a heavily favored treat by many.
The last dessert, apple cider donuts, is the staple to a relaxing day at the apple orchard. During the fall, many families love going to the local orchard to pick pumpkins, go on hay rides, and find their way through corn mazes. Buying apple cider donuts from the orchard´s shop was always a great way to end the day and bring home to enjoy throughout the week. In addition, apple cider is a nice complement to help wash down the donuts. With these two treats going hand in hand, it easily lifts them to one of the top four fall desserts.
Apple pie, caramel apples, pumpkin pie, and apple cider donuts are just the top four fall desserts of the many to choose from. With fall soon coming to an end, what desserts have you enjoyed this season? Next time you're stumped on what sweet you want, keep our top four picks for fall treats in mind.
About the Contributors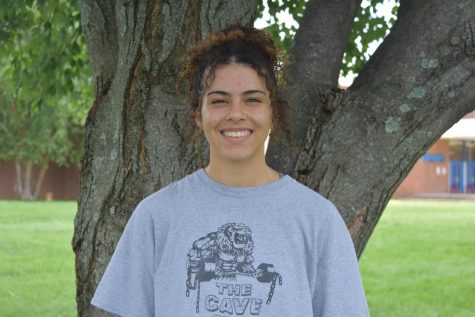 Jolena Thomas, Staff Writer
Jolena Thomas is a freshman and part of the "hype duo'' on the Lafayette volleyball team. The "hype duo" is a running joke on the team about how...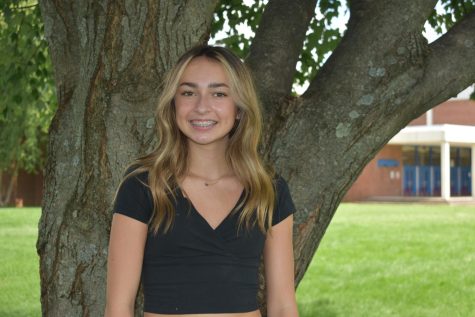 Addison Smith, Staff Writer
Addison Smith is a freshman at Lafayette and a photographer and writer for the Lafayette Times. She plays club and high school volleyball. She also recently...