The Rising Makeup Trends of 2023
It's only the beginning of 2023, but we are already seeing the makeup community make some moves. The clean girl and cold girl makeup aesthetic have already shown up in 2023 and will stay around through this year. While some new brighter trends are popping up, the clean girl and cold girl trends are the focus of 2023.
Spring and summer are just over the horizon, so it makes sense that bright colors will significantly affect makeup styles. People have recently been using lighter mid-coverage makeup, providing a smooth and airy base for hot weather.
Bright colors will appear in the eyes, specifically from bold graphic liners or pale eyeshadows on the lids and under the eye. "We're going to be seeing a lot of lighter face makeup this year," says Lafayette student Isabella Deitzel.
Some of these bright-colored looks include a bright-colored smokey eye look. A smokey eye look is multiple eyeshadows blended out to create an ombre look on the eye. Usually, these looks consist of browns, grays, blacks, and whites, but since spring and summer are coming up, makeup gurus might change this look to be brighter and more colorful.
In mid-2022 and throughout 2023, we have seen "Clean Girl Makeup" come into play in the makeup industry. This makeup look consists of dewy or glowy makeup products like a light coverage foundation with a glowy base under the foundation or a cream blush instead of a matte to give the face a natural look. We expect this makeup to stay around this spring and summer.
Past makeup trends have just been a copy and pasted. Now, more people are changing trends to match their personal preferences. This makeup style adaptation makes the process more of a personal art instead of a daily chore. Makeup is a beautiful art that can allow people to express themselves and create an exciting addition to their lives. With the fast pace movement of the makeup industry, trends are constantly evolving each month, adding to the complex history of makeup.
About the Contributors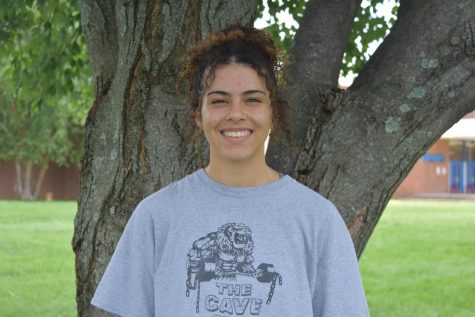 Jolena Thomas, Staff Writer
Jolena Thomas is a freshman and part of the "hype duo'' on the Lafayette volleyball team. The "hype duo" is a running joke on the team about how...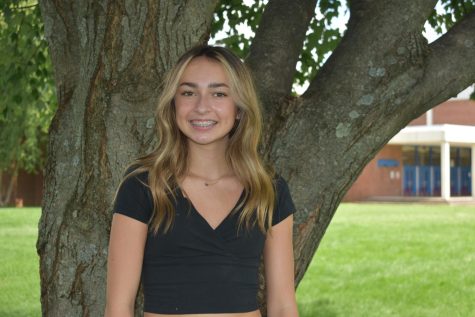 Addison Smith, Staff Writer
Addison Smith is a freshman at Lafayette and a photographer and writer for the Lafayette Times. She plays club and high school volleyball. She also recently...