The Officers of Lafayette
Hang on for a minute...we're trying to find some more stories you might like.
Everyday we see police officers around our school. It might be in the halls, the cafeteria, their office, but what do they do?  Of course, we know as police officers their role is to maintain the peace, although what does that really mean? Here is a little insight on the officers we see in our school every day. 
To gather information, I personally spoke with three Law Enforcement Officers, Officer Wes Kemp, Officer Daniel Bowerbank, and Sergeant Alisa Scott.  These officers work from eight in the morning to four in the afternoon, Monday through Friday, and they also work multiple events at other schools as well. These schools include: Lexington Traditional Magnet School (LTMS), Southside, Picadome Elementary, Clays Mill Elementary, Jessie Clark Middle School, Wellington Elementary, and Cardinal Valley Elementary.
Although our officers are separate from the Lexington Police, all of our officers are certified through the Kentucky Department of Criminal Justice Training.  This gives our officers the same arrest powers as any other officer in the state.
These officers are commissioned and relay information back and forth between their station and the school. In the officer's police station there is one chief, three lieutenants, six sergeants, and 24 officers total. The officers also consistently watch the camera feed, monitoring to ensure your personal safety. The officers I talked to were very clear on one thing: their primary goal is not to catch you doing something wrong, but to teach you. Officer Kemp says it best: "Our priorities are as follows: mentor, mediate, educate, and criminal enforcement".
And I can back up what they are saying from an experience I had last year when I was skipping (I have since changed my ways). My friends and I skipped 4th block and were walking around headed to the creek behind the school.  
We tried to skip through the track and field area to get to the other side fast without being detected, and we almost made it until one of the officers closing the exit gate saw us. He yelled out to us, "Stop! Stay right there and I will come and get you".  Unfortunately, we decided to run any way and left campus. In hind sight, I realize the officer was simply making sure we were where we were supposed to be. 
This year, now that I've had a good record, I talked to the officer about it. I recognized him, but he didn't recall me. Once we talked about it he told me, "Everybody makes mistakes and learns over time. I'm glad to see you have already corrected yours." 
 If anything, just remember that the officers of Lafayette are here to help, protect, and mentor the students, that everyone one of them has a family, and is just like you or me as people. We all know that, but why don't we act like it? 
About the Contributor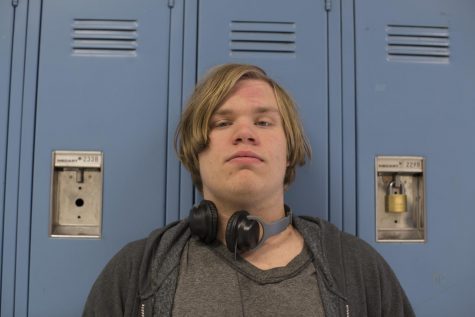 Ryan Denney, Staff Writer
Ryan Denney is a junior at Lafayette High School. He is from Lexington, Kentucky. He has experience in technology and art, although he prefers to write opinion-based articles.