This Day in History – February 8th
Hang on for a minute...we're trying to find some more stories you might like.
On this day in 1983, the champion Irish racehorse by the name of Shergar was stolen by gunmen in County Kildare, Ireland. The 5-year-old thoroughbred, named European Horse of the Year in 1981, was worth $13.5 million and commanded fees of $100,000.
On the night of the theft, a group of armed men went to the house of James Fitzpatrick, a groomer of the thoroughbred. They forced him to lead them to the horse and help load the horse onto a trailer. The kidnappers left Fitzpatrick on an empty road later that night and then demanded a ransom of more than $2 million for Shergar's return.
Despite a large search party of authorities, Shergar was never seen again and the ransom was never paid. The case was never solved, although there were many theories about the identities of the kidnappers. The most popular one suggests that the Irish Republican Army stole the animal in order to raise money for weapons, but ended up killing Shergar in a panic because he was too difficult to handle. Former IRA member Sean O'Callaghan supported this theory in his book The Informer.
Another famous kidnapping took place in June 1977: the kidnapping of Canadian-bred Fanfreluche from Claiborne Farm in Paris, Kentucky. The racehorse, who competed with 1973 Triple Crown winner Secretariat, was successfully recovered in another part of the state later that year in December. She was being cared for and used as a riding horse by a farmer who found the thoroughbred walking along a road. A Kentucky man was later convicted of the theft. Fanfreluche gave birth to Sain et Sauf (Safe and Sound) several months later and died of old age in 1999.
About the Writer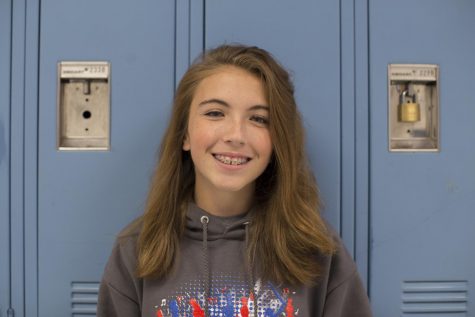 Maire Birdwell, Design Editor
Maire Birdwell is a freshman at Lafayette and she is happy to say that she is the Design Editor.  She contributes to Lafayette by marching with our outstanding band, helping others, and giving our school a good atmosphere. Her whole life is surrounded by music since her parents are both music professors, and listening to...