Reactions to the Student Walkouts
Hang on for a minute...we're trying to find some more stories you might like.
March 14th, one month after the horrifying shooting at Stoneman Douglas, the group Women's March planned a nationwide school walkout to stand against violence in schools. Students and staff alike came together in order to organize a safe way for everyone to be able to let their word be said. This was a monumental showing of Lafayette's character. A majority of our population was able to come out for the event and Mr. Jacobs and other staff members helped plan and fully supported the event.
Here's what some students had to say about it:
Elania: "I'm out here because my life matters more than an NRA paycheck".
Irene: "We'd like to keep our school safe and assure nothing like this ever happens to anyone again".
Alexa: "I don't want any more tragedies in our schools".
Christian: "Gun safety should not be an issue at our schools".
Delanie: "Students should have a voice and this is a great outlet".
From these five students we can see that the students here at Lafayette are free to express their opinions and beliefs. Even those who attempted to enact a counter protest to the organized one, were allowed to exercise their 1st amendment right. We love and support our community. We love Generally.
About the Writer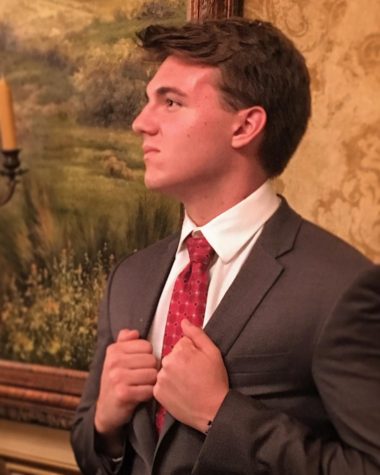 Jack Dillender, Editor-in-Chief
Editor-in-Chief. Lexington, Kentucky born and raised. Life long Cincinnati Bengals and Nashville Predators fan. Amateur cook, hiker and writer, trying...