AP Testing 2018
Hang on for a minute...we're trying to find some more stories you might like.
AP testing for the 2017-2018 school year is beginning shortly. AP testing is the final test over what you have learned in your AP class. This test is what determines whether or not you will receive college credit for your hard work.
AP students work very hard all year to prepare for these tests–ours upon hours of homework, tests, and lectures all in preparation for their futures.
There will be a total of 45 testing sessions and will take place over the dates May 7th- May 18th. Some students will test at 8:00 A.M and some will test at 12:00 P.M on every school day between those dates.
Lafayette has a very large selection of AP classes, ranging from Calculus to Music Theory. Each year students are able to take new AP classes making for a great pre-college experience.
                                                        8:00 A.M                                                                        12:00 P.M
May, 7th

Chemistry, Spanish Literature and Culture

Psychology

May, 8th

Spanish Language and Culture

Art History, Physics 1: Algebra-Based

May, 9th

English Literature and Composition

Japanese Language and Culture and Psychics 2: Algebra-Based

May, 10th

United States Government and Politics

Chinese Language and Culture Environmental Sciences

May, 11th

United States History

German Language and Culture

Computer Science Principles

May, 14th

Biology

Music Theory

Physics C: Mechanics

Physics C: Electricty and Magnetism at 2:00pm

May, 15th

Calculus AB

Calculus BC

French Language and Culture

Computer Science A

May, 16th

English Language and Composition

Macroeconomics

Italian Language and Culture

May, 17th

World History

Comparative Government and Politics

Statistics

May, 18th

Human Geography

Microeconomics

European History

Latin
About the Writer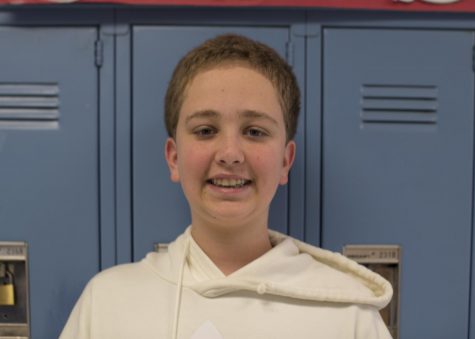 Nathan Elsensohn, News Editor
Nathan Elsensohn is a freshman at Lafayette High School. He was born in Louisiana and moved to Lexington after Hurricane Katrina. Nathan currently enjoys reading, meeting up with friends, and cooking. When he graduates college he aspires to be working in the news media. He is in the pre-engineering program at Lafayette and is acquiring...