This Day in History – April 12th
Hang on for a minute...we're trying to find some more stories you might like.
On this day in 1861, the Civil War began. The deadliest four years in American history began when the Confederates, under General P.G.T. Beauregard, started firing at a Union-held Fort Sumter in South Carolina.
As of 1858, the ongoing conflict over slavery between the Confederate and Union had caused Southern leadership to consider a unified secession from the United States. By 1860, the majority of the slave states were threatening to withdraw if the Republicans won the presidency.
Following Republican Abraham Lincoln's win over the separated Democratic Party in November 1860, South Carolina immediately started the withdraw proceedings. On December 20, South Carolina passed the "Ordinance of Secession," which said, "the Union now subsisting between South Carolina and other states, under the name of the United States of America, is hereby dissolved."
After the declaration, South Carolina worked on seizing forts, arsenals, and other locations. During the next six weeks, five more Southern states (Mississippi, Florida, Alabama, Georgia, and Louisiana) followed South Carolina's ideas.
In February, delegates from the states worked together to establish a unified government. Jefferson Davis from Mississippi was subsequently elected to be the first president of the Confederate States of America. When Abraham Lincoln was inaugurated, seven states had already seceded from the Union and federal troops only held Fort Sumter in South Carolina, Fort Pickens off the Florida coast, and a few of minor outposts in the South. Four years after the attack on Fort Sumter, the Confederacy was defeated. 620,000 Union and Confederate soldiers died.
About the Writer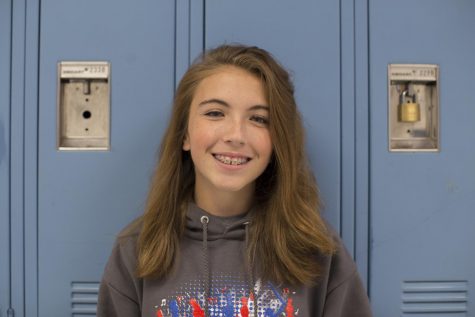 Maire Birdwell, Design Editor
Maire Birdwell is a freshman at Lafayette and she is happy to say that she is the Design Editor.  She contributes to Lafayette by marching with our outstanding band, helping others, and giving our school a good atmosphere. Her whole life is surrounded by music since her parents are both music professors, and listening to...