Sophomore Memories
Hang on for a minute...we're trying to find some more stories you might like.
It's almost here–the last day of school. It's a weird thought. In a short time, some of us will move up a grade, while other will leave high school for good. Although a lot has happened this year, this article will focus on the sophomore class.
This year changed the school a lot because many sophomores were switched from another high school to Lafayette, making them start at a new school for the second year in a row. Fellow student Halle Hamilton, who was switched from Dunbar to Lafayette, said, "It wasn't an ideal situation and it took some time to get used to, but I really like where I ended up."
Journalism got a wonderful new camera, thanks to some amazing sponsors.
Then, we had the Sadie Hawkins dance, a dance where traditions are broken. Instead of boys asking girls, this dance was all about girls asking boys. It diverted from conventional gender standards and gave girls that boost of confidence they needed.
One of the highlights of this eventful year were the many walkouts. These walkouts were for our teachers protesting ro get the retirement funds they deserved and the funding our schools need. The walkouts caused us to miss more school days (although, I'm sure no students really minded).
This year was nothing less than extraordinary for many people. For others, it was a particularly difficult year, but we'll miss it all the same.
About the Writer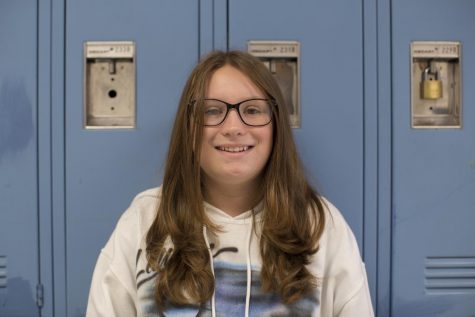 Lauren Mitchell, Staff Writer
Lauren is a 15 year old sophomore who joined Lafayette last year after being redistricted from Dunbar. She joined journalism to write and help with the...