School Lunch Nutrition
Hang on for a minute...we're trying to find some more stories you might like.
School lunch and its nutrition has been an issue for a long time, and the topic of school lunch has been portrayed in movies and the media as unhealthy, and even disgusting. However, there have been many steps to take school lunch in a healthier, tastier direction.
At Lafayette, there is a calendar with what meals will be served on what days. Each food item has a link, and if you click on it, it opens up a page that displays the nutrition value and ingredients in each item. This lets students know what they are eating.
There are many complaints about school lunch being unhealthy, but when you read through the menu and the nutrition information of the food being served, you can see that school food isn't so bad. Though, yes, some options may be frozen or not the most appealing, the food served here at Lafayette is rather healthy.
A big example of this is the ever-popular General Tso's Chicken, an Asian dish of chicken with rice, that is one of the most loved dishes served at Lafayette. It is only 200 calories, and seems to be a continuous smash hit. Our school's lunch can be both tasty and good for you.
About the Writer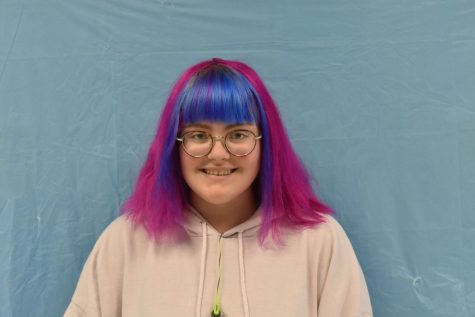 Moe Wheat, Arts Editor
Moe Wheat is a senior at Lafayette high school. This is her first year working with the Lafayette Times. She is the editor of the Arts section. She plans...