Taste of Sunrise Wins State
Hang on for a minute...we're trying to find some more stories you might like.
This past weekend, November 16th and 17th, the cast and crew of SCAPA/Lafayette's competition piece Taste of Sunrise, traveled to Madisonville, Kentucky to compete in the State festival. The show placed first at the Regionals competition in Lexington on October 13th. The shows that placed 1st and got passed on to the South Eastern Theatre Conference which is being held February 27th-March 2nd 2019 in Knoxville, Tennessee. Students are thrilled to continue to tell such an incredible story. The show is unique in the fact that it is bilingual in English and American Sign Language.
Along with Lafayette, eleven other schools brought shows to the festival. Daviess County High School, McCracken County High School, Shelby County High School, Dunbar High School, Spencer County High School, Tates Creek High School, Perry Central High School, Bracken County High School, Whitley County High School, Valley High School, and Clay County High School. These schools all placed 1st, 2nd, or 3rd, at the Regionals level. The number of shows that get passed on from each region depends on the number of schools that compete. One show for every three schools is passed on at Regionals.
Taste of Sunrise performed on the second day of the festival. Students worked hard to prepare to perform in a space they had never seen before. Another challenge at all levels of this competition is that your entire set must fit into a 10 foot by 10-foot box. Students and chaperones play a giant game of Tetris to fit the Taste of Sunrise set into a box. The technical crew worked tirelessly to make sure everything went smoothly.
The cast and crew sat anxiously at the awards ceremony waiting to hear their name called, and sure enough, it was. Taste of Sunrise placed 1st, making this Lafayette's second state win in a row. Helena Schatzki was named to the All-Star cast and Kieshaun Butts was awarded Outstanding Male Actor.
As mentioned above, the show will now travel to Knoxville for the National level competition. Also, the cast will travel to the Kentucky School for the Deaf to perform. This much travel requires a lotof money and the theatre department will be fundraising to take the majority of the burden of the families of the cast and crew. Please be on the lookout for these fundraisers, and if you would like to make a donation to this campaign contact Amie Kisling ([email protected])
About the Writer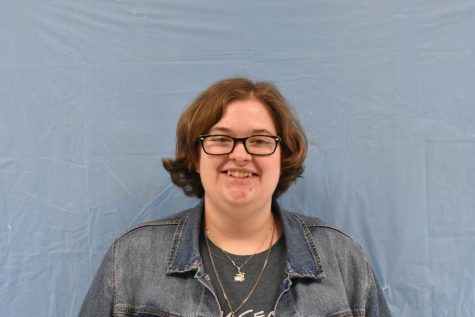 Victoria Steward, Editor-in-Chief
Victoria Steward is a Senior at Lafayette High School. She was the Managing Editor and Co-Editor of the Arts column for the 2017-2018 school year. She...