Life of a Lafayette Alumni: Sean Cobuluis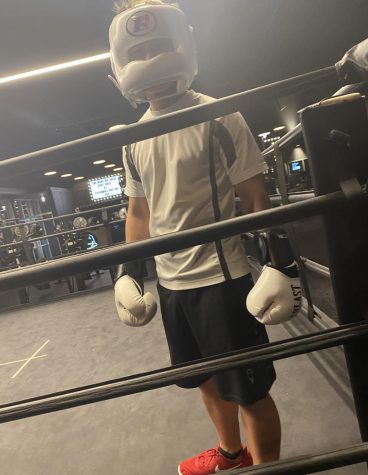 When students are asked the question of what they plan on doing after graduation most would respond with the answers of doctor, lawyer, or teacher. However, unlike most people, Lafayette Alumni Sean Cobuluis, who graduated in 2018, knew from a young age his answer was going to be different. He would respond to that question with the answer of a professional boxer.
When asked what started this dream Sean went into great detail about what inspired him to pursue this career choice. He said, " I got interested in boxing through watching videos and live legal fighting matches. It quickly became a part of my life I enjoyed. It's an extremely competitive sport which I appreciate."
While attending Lafayette High School Sean participated in Lacrosse for three years, traded stocks, and picked up boxing as a hobby. To this day he still trades stocks, and his boxing has advanced from being only a hobby to one of his main jobs.
Sean explained the different parts of his training he has to go through to ensure that he reaches his goals and dreams as a boxer. This training included working out/ training for six hours a week, six days a week, eating healthy, and not falling off of his routine. He has to give boxing all of his focus, and when it's off season he watches boxing videos and goes to the gym regularly.
Despite how rough the training is, Sean believes it is all worth it when he wins a match that he's prepared so hard for. He's hopeful that by being successful in his matches he will catch the attention of scouts from the Olympic Committee.
This would lead to him later on sparring for a panel of judges who could choose him to participate in the Olympics in May 2021. Going to the Olympics is one of Sean's main dreams. He wants to continue on with his job as a boxer in the future, and become more involved in professional boxing.
Although Sean's dreams are different from most High School Alumni, his determination and drive for success can serve as a shining beacon of inspiration to students coming and going for generations.
His strength and commitment is an example to all of us, showing what we can aspire to be, and proves hard work eventually pays off.