Class of 2022 Earns Their Tassel
Once a General, Always a General.
After ten long months, it is almost time to wrap up another school year. As new students come in and others add another year to their high school experience, it is also time for seniors to graduate.
Graduating high school is a vital part of life, and this year is no different. Lafayette's graduation ceremony occurred on Friday, May 27th, at Rupp Arena, back to full in-person capacity, which hasn't happened since the 2019 class. The ceremony consisted of speeches, awards, and performances by our Lafayette band and choir.
As graduates and faculty walked in the Lafayette band played "Olympic Spirit." The Lafayette Choir sang the "Lafayette Alma Mater" and "Irish Blessing".
Lafayette's Alma Mater:  Winding driveways lead us upwards to the summit of the hill. Where in beauty facing forward Lafayette's walls our dreams fulfill. Home of the lofty thought and learning beacon o'er our meadow land. Shrine whence still the ever burning torch is passed from hand to hand.
Layla Confides and Riley Gossage, the Co-Vice Presidents gave introductions, acknowledged platform guests, and delivered their Thoughts of Gratitude speech. Co-President Caden Prigge delivered a Reflections Speech; Co-President Islam Abushareah gave a Senior Inspirations Speech. Both Presidents led the graduates and faculty seated on the floor in one, final, collective Ls up.
Ms. Stephanie McDermott, Lafayette's Administrative Dean, handed out the Grace Dean award to Nate Krohmer and Audrey Weber. Both recipients sang "Home," by Philip Philips, a song that says any place can be your home as long as there are people you care about. Ms.McDermott also announced the Top 10 academic students.
This year, Hannah Kohm, Lafayette senior class treasurer, presented a Lifetime Achievement to Helen Caise Wade for being the first student of color to attend the all-white Lafayette High school in the summer of 1955 She is noted for being the first student to integrate Fayette County Public Schools.
As the ceremony concluded, the seniors moved their tassels from right to left and were welcomed as the newest class to join our Alumni. No matter where they go, they will always be welcomed at Lafayette. As Principal Bryne Jacobs says often: Once a General, Always a General.
Congratulations to all of our 2022 Seniors!
About the Contributor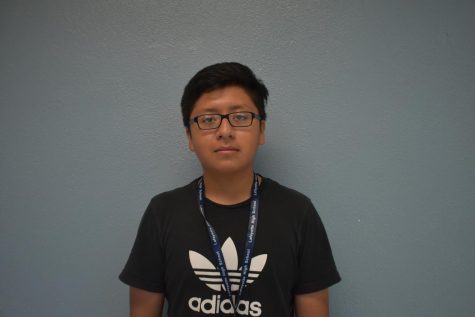 Brian Valdez Ballona, Staff Writer



Brain Valdez is a freshman attending Lafayette High School. He spends almost all of his afternoons at the Lafayette rehearsing with the marching...