Lafayette Tarnishes Rival Dunbar: 3-0
The Lafayette Lady Generals soundly defeated the Dunbar Lady Bulldogs Wednesday night at Ishmael Stadium, maintaining control in a 3-0 victory. Brooke Dawahare led the General charge, scoring twice against the rival Bulldogs, and Campbell Tippey snared the third goal, with assists from Lily Simpson and Grecia Martinez, to complete the winning effort.
"We've just had kind of a weird, unlucky spell," commented Head Coach Taylor Roden after the victory. "We've dominated teams [and] we've had a hard time having the score reflect that. This was the attitude and the vibe that this team is used to having, and so to get back to that… it was like 'This is fun.' "
And fun it was. The Lady Generals struck early, scoring twice in the first half, and never relinquishing control for the remainder of the way. The defensive side of the pitch is also something that shouldn't be understated, as goalkeeper Poppy Jackson had six saves in a remarkable defensive effort to complete the shutout. The Lafayette Student Section also came in large numbers, bringing a crowd of well over 100 people, all donned in white attire in concurrence with the white-out theme.
"I think everyone played a collective part in winning." was what Brooke Dawahare had to say after the game. "[Teamwork] doesn't start at practice, it starts on connecting at a different level, we hang out outside of school, outside of soccer, and that chemistry goes onto the field. After Jaimye [Cottongim] got hurt, this was a reset for us… we [didn't] have one of the key players to our team… and we realized that we aren't defined by one player, but by everyone… Everybody stepped up for this game."
With the win, the Lady Generals have now upgraded to 5-2-2 on the year. The Lady Generals will host Lexington Christian Academy at Ishmael Stadium on September 8, with Junior Varsity starting at 6:15, and Varsity beginning play at 8:00.
About the Contributor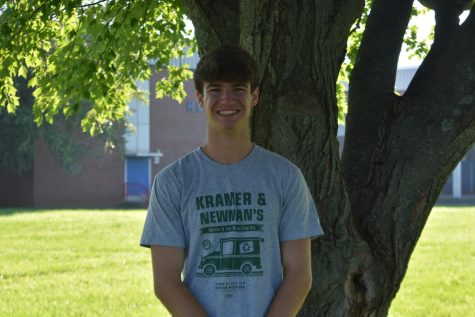 Josh Smith, Editor in Chief
Josh Smith is the Co-Editor-in-Chief of The Lafayette Times. Before heading The Times, Josh spent two years as the lead sports reporter. He has four younger...