BOYS SOCCER SURVIVES SENIOR NIGHT SCARE: WINS 1-0
After a gutting 9-2 loss Monday night against Dunbar, the Lafayette Boys Soccer Team returned to the pitch Thursday night at Ishmael Stadium, bouncing back with a 1-0 Senior Night victory against West Jessamine. The lone goal was poetically scored by senior Nick Gravatte, and assisted by another senior: Will Rister.
The game started off at an energetic pace, with both sides trading hard shots and near-goals, but ultimately ending up in a 0-0 halftime gridlock. Then in the second half, things clicked as a corner kick, after a sprinkle of friendly jawing between the Colts and Generals, led to Nick Gravatte scoring the goal.
"Anytime you win on senior night, it's an awesome feeling." was Head Coach Chris Grimm's comments about the game. "[You] always want your seniors to go out on a high note, and the night that you are recognizing them, if you can get a victory, no matter how you get it…we found a way to get [the win], so any way that you can get it is a positive thing." he continued.
Of course, that wasn't to say that the victory came without a dash of adversity, as Will Rister was also dealt a yellow card in the waning minutes of the second half. West Jessamine also gave Lafayette a late scare, breaking away downfield and sending a shot that would end up ricocheting off the right goal post with under ten minutes left to play. The Generals also found themselves incredibly short handed.
"We actually had about seven guys out tonight," Grimm mentioned. "So we had to bring up four guys from the JV team to help us out tonight… West Jessamine really made it hard on us, they put a lot of numbers behind the ball, and left the space in front of their back nine players, which made it really difficult for us to get [the ball downfield]."
Opposing Head Coach Brock Sutherland was in high spirits postgame, despite the loss.
"It's always a pleasure to come over here and play Lafayette." he said. "We came into the game missing a lot of players, kind of like Lafayette did. I started six freshman tonight, [and] coming into Lafayette is always gonna be tough, but when you see these guys play as hard as they did, you know, I'm proud of them."
The Generals are set to return to the pitch Tuesday, September 7, where they will host the Tates Creek Generals at Ishmael Stadium. Junior Varsity is slated to kickoff at 6:15, with the varsity squad kicking off at 8:00.
About the Contributor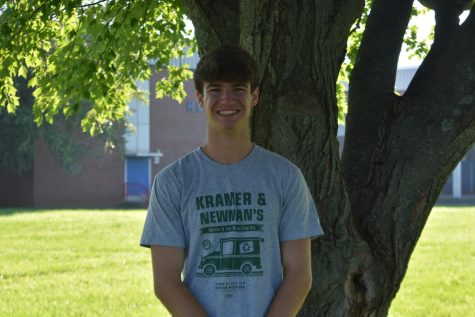 Josh Smith, Editor in Chief
Josh Smith is the Co-Editor-in-Chief of The Lafayette Times. Before heading The Times, Josh spent two years as the lead sports reporter. He has four younger...