THREE IN A ROW FOR LADY GENERALS: 5-2
The Lafayette Lady Generals took the field Wednesday night against the Lexington Christian Academy Eagles at Ishmael Stadium, securing a resounding 5-2 victory.
In their first game after attaining a #9 state rank, the match featured a plethora of scoring, with five different Generals finding the back of the net over the course of eighty minutes. It was an aggressive start for both teams, with the Generals and Eagles both scoring goals within the first fifteen minutes of the game. Campbell Tippey was the first to score for the Lady Generals, followed shortly thereafter by Loulou Yaacoub to tie the game later in the first half. This was a momentum shifting goal for the Lady Generals, as they would go on to score three more goals over the course of the night to take the win.
Defense was an important facet for the Lady Generals, sporting two goalkeepers over the course of the game. The duo of Poppy Jackson and Alexandra Meade locked it down for the generals, thwarting nine of the Eagles shots, six of those saves coming from Alexandra Meade. The Lady Generals would only give up two goals over the course of the night.
Brooke Dawahare was one of many who led the charge against the Eagles. Dawahare, who has now scored for her third consecutive game, also had an assist in Lafayette's winning effort, and scored the lead-taking goal early in the second half. The Lady Generals have won all five games that she has scored in this season, and are 1-2-1 in games that she hasn't. Can you say x-factor? Starters Lily Simpson and Piper Smith also had goals contributing to the result, as well as assists from Ileana Wilson and Ally Robertson.
"The main adjustment was just getting the team to believe in themselves, their abilities, and our style of play." was Head Coach Taylor Roden's comments when asked about the adjustments Lafayette made to pull away in the second half. "The best team aspect was the way our girls were there to support one another. Soccer can be a mentally tough game and we were definitely rattled after giving up two goals. Our girls stayed focused, positive, and stepped up to support one another so that we could come out with a huge team win." she continued.
The Lady Generals look to extend the streak to four against Henry Clay. The game is staged to take place Saturday night at Ishmael Stadium, kicking off at 6:00.
About the Contributor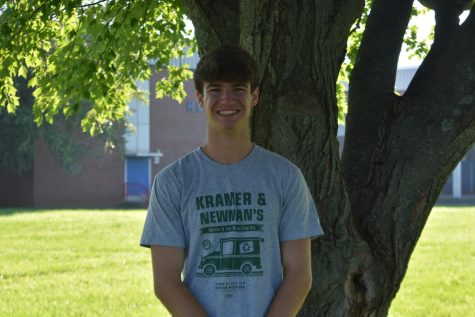 Josh Smith, Editor in Chief
Josh Smith is the Co-Editor-in-Chief of The Lafayette Times. Before heading The Times, Josh spent two years as the lead sports reporter. He has four younger...