This Day in History – April 18th
On this day in 2014, sixteen Mt. Everest Sherpas were killed by an avalanche. It was the single deadliest accident in Mt. Everest history. The mountain rises more than 29,000 feet above sea level and is between Nepal and China.
At around 6:30 a.m., the avalanche swept over the Sherpas on a dangerous part of the mountain called the Khumbu Icefall, around 19,000 feet up. The Sherpas were carrying large amounts of gear for commercial groups. The disaster created debates about the dangerous risks the Sherpas were making concerning their clients (in addition to lugging most of the supplies for an expedition, Sherpas are responsible for such tasks as setting lines of fixed ropes and ladders for climbers). There were also debates over the commercial side of Everest because during the spring mountaineering season, massive amounts of litter had become common.
More than 4,000 people have scaled Everest, while several hundred others have perished in the process. In 1996, eight climbers were killed by a storm on the mountain. A total of 15 people lost their lives on Everest in 2014, making it the deadliest season.
According to History.com, "In the aftermath of the April 18th tragedy, a number of Sherpas boycotted the remainder of the climbing season, out of respect for the 16 guides who were killed and also to protest such issues as the pay and treatment of Sherpas. As a result, many commercial expedition companies opted to cancel their planned ascents."
About the Writer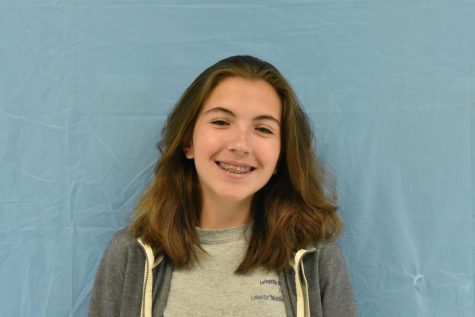 Maire Birdwell, Managing Editor and Features Editor
Maire Birdwell is a sophomore at Lafayette, and she is happy to say that she is the Managing Editor and Features Editor!  She contributes to Lafayette...