This Day in History – April 24th
Hang on for a minute...we're trying to find some more stories you might like.
On this day in 1908, a single tornado tore apart Louisiana and Mississippi. 143 people died from the twister and 1,600 were injured by it. A total of 311 people died in the whole month of April.
Amite, Louisiana, and Purvis, Mississippi, were the two locations most affected by the tornado. The tornado was 2.5 miles wide as it touched the ground. It killed 29 residents in Amite, killed 55 people in Purvis, and injured 400 people in Purvis.
The tornado traveled for 150 miles, yet it still wasn't the longest tornado recorded. The record was a tornado that was on the ground for 200 miles. Tornadoes on average travel 4 to 8 miles along the ground at about 60 miles per hour. Therefore, this April tornado was unexpected, which was why many people were killed. They weren't prepared for it.
It is rare for a single tornado to kill more than 50 people, although a series or grouping of related tornadoes sometimes causes such damage. The death rate from tornadoes has plunged since this 1908 disaster. Until the World War II era, large mass warnings were very rare. During the war, spotters were able to protect buildings and plants, so when the war came to an end, this system was adapted for use as a civilian-warning system.
"It is estimated that 15,000 people in the United States lost their lives to tornadoes in the 20th century. The most deadly twisters now take place in the densely populated nations of India and Bangladesh, the only other area in the world besides North America where the climate conditions regularly cause these dangerous storms." Says History.com.
About the Writer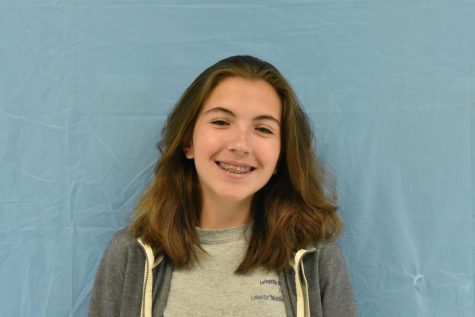 Maire Birdwell, Managing Editor and Features Editor
Maire Birdwell is a sophomore at Lafayette, and she is happy to say that she is the Managing Editor and Features Editor!  She contributes to Lafayette...